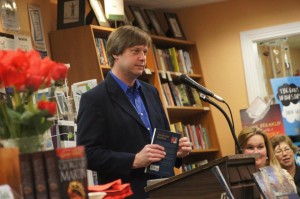 11 JANUARY 2018: WHY THERE ARE WORDS, SAUSALITO
Rob returns to Why There Are Words in Sausalito, CA. A truly excellent Bay-Area reading series!
9 MARCH 2018: AWP BOOKFAIR, TAMPA, FL
Rob will be part of the Five Oaks Press Reading on Friday, 9 March 2018, at the AWP Bookfair, part of the AWP 2018 National Conference (Tampa Convention Center). The fun happens on Stage 1, 3:00-4:15 p.m.