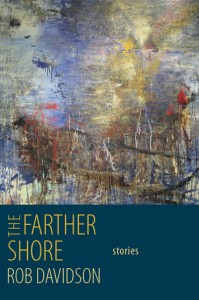 WELCOME!
This is the official web site for Rob Davidson, a fiction writer, scholar, and teacher living in Chico, California.
ROB JUDGES 53-WORD STORY CONTEST
Rob served as final judge for the 53-Word Story Contest for October 2013, sponsored by Press 53. Congratulations to the winner, Jacqueline Kirkpatrick for her short story "Grocery Shopping." Read the winning entry here.
THE NORTHERN CALIFORNIA PERSPECTIVE
Amalgam Publishing has published the inaugural issue of The Northern California Perspective, a new literary quarterly devoted to poetry, fiction, nonfiction and photography focusing on northern California (November, 2013). Three stories from The Farther Shore were selected for the debut issue. Learn more about the new quarterly here.