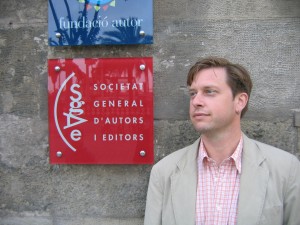 WELCOME!
This is the official web site for Rob Davidson, a fiction writer, scholar, and teacher living in Chico, California. Thank you for visiting!
Please have a look around & if you're interested in contacting Rob, click on the Contact page. Cheers!
ROB WINS FULBRIGHT AWARD
Rob is delighted to announce that he's been awarded a Fulbright U.S. Scholar grant to lecture in Taiwan, 2015-2016. He will teach creative writing and American literature in Taichung City. It's going to be a big adventure! Check the News & Events page for more info!