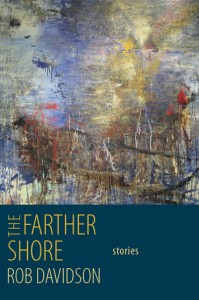 WELCOME!
This is the official web site for Rob Davidson, a fiction writer, scholar, and teacher living in Chico, California.
NEW FICTION IN ARROYO LITERARY REVIEW
Rob has published two new flash fictions in Arroyo Literary Review 6 (Spring 2014). Check 'em out!
ROB RETURNS TO FAIRBANKS SUMMER ARTS
Rob will be teaching fiction writing as part of the Fairbanks Summer Arts Festival, July 13-27, 2014. Rob is excited to return to Alaska for another exciting festival. The creative writing workshop is open to writers of all skill levels and can also be taken for academic credit. Rob will teach alongside poets Jeanne E. Clark and Nicole Stellon O'Donnell, and nonfiction writer Daryl Farmer. The Festival's mission is to provide highly qualified guest artists who offer multidisciplinary study and performance opportunities that increase both personal growth and arts appreciation to all participants. Rob has taught at FSAF since 2012.